Author: Ted James
A home warranty is an important purchase for any homeowner. It provides protection for your home and appliances in the event of a breakdown or malfunction. When shopping for a home warranty, there are a few things to keep in mind so that you get the most for your money. From Caribhomes, here is a step-by-step guide on how to shop for a home warranty.
Determine Coverage Needs
The first step in shopping for a home warranty is to determine what you want to have covered. Do you need comprehensive coverage for all of your appliances and home systems? Or would you prefer basic coverage for just your major appliances? Knowing what needs coverage will help you narrow down your options and find the best home warranty for your needs.
Determine Coverage Caps
Coverage caps are important to consider when shopping for a home warranty. Coverage caps are the maximum amount that a home warranty company will pay out per covered item or per occurrence. For example, if your refrigerator breaks down and the repair costs exceed the coverage cap, you will be responsible for paying the difference. Make sure to choose a home warranty with coverage caps that fit your budget in case of an unexpected repair bill.
Review Pricing and Affordability
Home warranties typically range in price from $350 to $600 per year. When considering pricing, it is important to factor in the deductible, which is the amount you will have to pay out of pocket before the home warranty company begins paying for repairs or replacements. Choose a plan that fits your budget, and always read the fine print, so there are no surprises down the road.
Get Multiple Quotes
It is always a good idea to get multiple quotes when shopping for a home warranty. This way, you can compare companies side-by-side and choose the one that offers the best value. When getting quotes, make sure to ask about discounts that may be available such as bundling with other services or loyalty discounts.
Research Company Reviews
When researching these home warranty companies in Florida, pay close attention to reviews from independent sources like the Better Business Bureau. These sites provide unbiased reviews from customers who have actually used the service. Once you've narrowed down your options, check out each company's website and read their customer testimonials to get a sense of what others have experienced working with them.
Choose a Company With Good Customer Service
It is important to choose a company with good customer service so you get a quick resolution when something goes wrong with one of your covered appliances or systems in your home. Look for companies that offer 24/7 customer service so someone will always be available to help when you need it.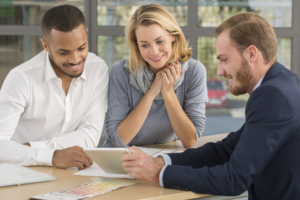 Organize Documents as PDFs for Easy Access
Keep all documents related to your home warranty plan organized in one place, so they are easy to find when you need them. Creating PDFs of all documents related to your plan is an easy way to keep everything organized and accessible from any device.
A home warranty is an important purchase for any homeowner because it provides protection against unexpected repairs or replacements. Use this guide when shopping around so that you can find the best policy at the best price.