Author: Katie Conroy
Buying real estate as an investment can provide you with long-term financial rewards. When you're looking at buying your first investment property, there are a number of things to take into consideration before purchase, including location, cost, and management needs. A popular destination location can be a win-win, allowing you both a vacation property, as well as a rental asset. Carib Homes can help you find the perfect Caribbean location to meet your needs.
Things to Consider
Before you get started, you'll want to research property values, vacancy rates, and rental rates in the areas you're considering. This will give you an idea about how much you can expect to charge in rent, how much you can expect the property value to increase over time, and how often the property might sit empty. The research gives you an informed picture that you can use to determine how much you're comfortable borrowing. A seasoned lender with expertise in funding investment properties can also help you assess your finances to help you understand what kind of mortgage you qualify for.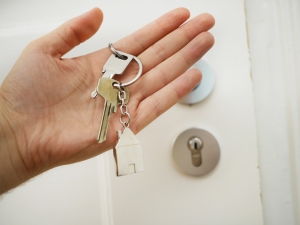 New or Resale?
Buying a brand new home as an investment property offers some advantages, especially if you can build in sought-after amenities like a deck, big entertaining areas, and multiple bedrooms. Everything will be new, and in good working order, so you're less likely to need serious repairs in the near future. On the other hand, you're probably likely to spend more on a new home than on a resale property. Some investors also look at foreclosures and distressed properties as a way to get into a property below market value. However, if you're considering buying a house "as-is," you'll want to have an inspection, and hire an attorney to do a title search to ensure there are no red-flag issues.
Management Needs
There's a lot that goes into managing an investment property. According to Real Property Management, in addition to advertising for renters, you'll also need to screen applicants, write contracts, collect rent, and troubleshoot any problems that arise. You can do this yourself or utilize an individual or management company to handle all of the details on your behalf. If you're based someplace far away from the property, it might be easier to hire a pro. When buying a multi-family property, like a condo or apartment complex, it can be worthwhile to have a property manager living on-site for reduced rent, in exchange for taking care of tenant needs.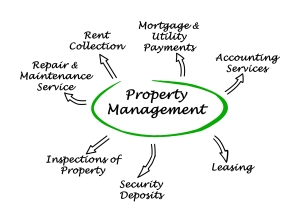 Managing Your Money
There are a lot of financial aspects of property ownership and management to consider. You'll still be responsible for paying the mortgage on the property regardless of whether you have renters covering costs. You'll also have insurance, property taxes, homeowner association fees, and upkeep to finance. As such, you should have funds set aside to pay these expenses if you encounter a slow rental market. You can protect yourself from some types of litigation and protect your assets if you establish yourself as a limited liability company, or LLC. You can hire an attorney to do this work on your behalf, handle it yourself, or use an online formation company to handle details in Florida.
Managing Your Business
When you own and rent property, you're essentially a business owner, and you'll need to pay taxes on the income you generate. According to the Internal Revenue Service,  you can also take advantage of eligible business tax deductions, including the costs of maintenance, upkeep, and advertising. It can be useful to hire a bookkeeper or accountant to help you maintain records and file your taxes. Keep good records of everything related to your investment, and if you make major improvements, take before-and-after photos. When you manage your rentals through a home office, those related costs are also tax-deductible.
Real estate investment has the potential to be lucrative, especially if you're able to secure rental properties in high-demand areas and keep them at full occupancy. Always do your due diligence, and if you chose to work with a professional real estate agent, look for one with experience in the investment/rental markets.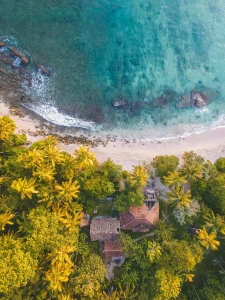 Carib Homes is a full-service company that can aid you during every step of the home-buying process. Reach out via phone or email to learn how!