Author: Charlotte Meier
When looking for a new home, choose the right neighborhood area — this is as critical as having the right features in your home. You want the neighborhood to offer the social amenities you need, such as schools and hospitals. Also, it should be a safe place to live with low crime rates. Depending on your family, you may want a place in a top school district. All of these are important, as they will define your experience in the new home.
.
Here are among the top things to consider when searching for a new home, presented below by Caribhomes.
Convenience
Ask important questions to learn if the home is located near the things you need. For example, see if the home is near your office or school, as moving from a 10-minute commute to a 40-minute commute will have a big impact on your daily life. If you need frequent visits to your doctor, or if you want a place near gyms or grocery stores, make sure the place you're considering is nearby.  You'll also need to ensure that the area has reliable internet service, especially if you work from home. As Insider notes, keep in mind that real estate market trends and the proximity to high-demand places could drive up the price of the home.
The Future
You also need to think about how long you'll live in the home and how the location could affect the things you might need down the road. Is this the home you'll call your "forever home"? If you want to stay there long-term, then you should care about things like cool restaurants, parks, and amenities that add enjoyment to the neighborhood.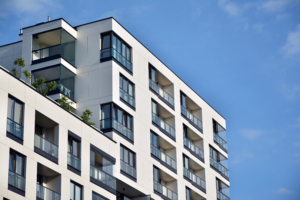 Also, if the area is defined by its nightlife, you should consider if you will still want that lifestyle 10 to 20 years later. It's not easy to predict what your neighborhood or lifestyle will look like so far into the future. However, thinking ahead will allow you to find a neighborhood that can be a perfect fit for many years.
Crime Statistics
Before you choose an area to stay in long-term, learn about local crime rates. This will help you know if this neighborhood is safe enough for your family. There are different sites you can use to check crime statistics based on your zip code.
Appearance
Almost every homeowner cares about the appearance of their home, both inside and outside. It also matters how your neighborhood looks. So, spend some time driving through neighborhoods that interest you to see how homeowners are maintaining their properties. If you feel that the area isn't up to snuff, then you may want to consider a different area. RISMedia points out that you may also want to look for a neighborhood with a homeowners association, which will enforce certain guidelines for people who live in the area.
Schools
For people with children, this is one of the most important things you need to consider. Your address will determine the schools your children can attend. If you want the best public schools, pay attention to where you're looking; if you discover the neighborhood doesn't have the best schools, you may need to look elsewhere. Also, think about your kids' future schooling; if they're in elementary school, consider a location with middle and high schools.
And if you're an adult going back to school, take advantage of inexpensive and flexible online classes so you can broaden your home search. Completing classes and tests online, such as if you want to earn a business bachelor's degree, an MBA, or a degree in IT, allows you to continue working on your own schedule without attending in person. And you'll find it's a very affordable option.
While looking for a new home, it's important to consider factors that will improve your experience staying there. Some of the things to consider include social amenities, security, transportation, and schools. The neighborhood should offer you everything you need if you want to stay there long term.
Whether you are looking to buy, sell or rent, Caribhomes gives you access to proficient and reliable services to ensure that you can find the support and professional advice for all your Real Estate needs in one place. Contact us today to learn more! (954) 900 1883