Author: Katie Conroy 
Many seniors choose to buy a new home in order to accommodate their changing lifestyles. This can seem intimidating, but it doesn't have to be. The main things to consider are how you plan to finance a home at this stage of your life and whether you could use some help in the process. CaribHomes presents a few tips you need to know.
Finding and Buying the Right Home
 Start by doing your research and finding out the average listing and sale price for homes in your area. Chances are that you are planning to downsize to a smaller home, so you may be looking at a final cost that is slightly below average.
 With this in mind, you can start planning the financials. Some seniors have accumulated enough money to buy their house outright. While this can feel very satisfying, it is likely to deplete your savings.
Getting a new mortgage can feel strange when 30 years is essentially the rest of your life, but many seniors still find it to be the best option. Start by calculating how much money you can afford to spend on mortgage payments, and then decide on the length of the mortgage that would work best for you.
Of course, not everyone wants to buy a property in their hometown or even move closer to their children. In fact, many retirees are choosing the expat life and buying homes abroad, namely in the Caribbean. And why not? The tropical weather, rich cultures and a lower cost of living make it easy to decide on an international destination. To make the process easier, it's important to work with a dedicated real estate group like Caribhomes, which can help you navigate this new real estate journey.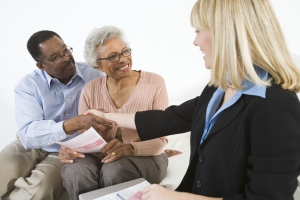 Need Help?
 Many people choose to rely on their family to help with the moving process, but others prefer not to or don't have the option. Fortunately, there are professional services that can provide guidance and assistance to minimize stress throughout the process.
Senior Move Managers are professionals dedicated to helping seniors with every element of moving home. The benefits of using one include more control, reduced stress, and protection from exploitation. Find one near you using the official search tool of the National Association of Senior Move Managers.
You should also consider the advantages of "aging in community." There are many options available to seniors today than in the past, so you don't want to overlook a situation that may be more beneficial to you in the long run, such as finding a roommate or living with family members, possibly with you (or them) situated in a relatively private space such as a basement apartment or in-law suite.
Modifications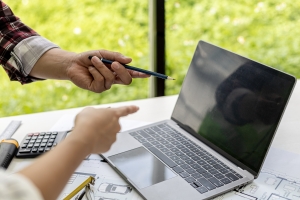 Regardless of where you move, it's important to have a home tailored to your needs as you age. Fall prevention measures like grab bars in the bathroom, enhanced lighting, non-slip flooring and countertops at a comfortable height can make all the difference in safety. You can tackle some of these modifications yourself, or enlist the help of professionals when it comes to projects like countertops or flooring. Either way, once you complete these must-haves, you can count on a safer, healthier lifestyle.
Home-buying for seniors doesn't have to be more complicated than any other house-hunting process. As long as you consider your options carefully and keep your future comfort and well-being in mind, you can enjoy your golden years in a house that is perfect for your needs.
When you're ready to find a new home in the Caribbean, get in touch with the pros at Caribhomes. Call (954) 900 1883