Author: Katie Conroy 
Home renovations can be intimidating if you don't know where to start. From finding the right contractors to budgeting and even understanding the types of home renovations, it's easy to feel overwhelmed by the process. But with research and careful planning, homeowners can navigate home renovations with confidence. Caribhomes takes a look at what you need to consider when starting a home renovation project.
Popular Updates to Consider
Home renovations include anything from minor repairs or updates to major construction projects such as additions or remodels. Common types of home renovations include painting, refinishing floors, replacing fixtures and appliances, installing new cabinetry, tiling bathrooms and kitchens, remodeling an entire room or level, and more. Depending on your goals and budget, you may opt for a full-scale remodel or just make small updates here and there. It's important to understand the different types of home renovations right from the start so that you can determine which renovation option is best for your needs.
If you work from home or are considering switching to remote work permanently, it may be worth investing in a dedicated space for your office. Whether it's converting an existing room into a modern office space or building an entirely new addition for your house, adding a dedicated workspace can boost productivity and make working from home more enjoyable.
Hire the Right People
Hiring reputable contractors is essential for ensuring that your renovation project is completed correctly and on time and within budget. There are several ways to vet potential contractors, including online reviews on sites like Yelp!, referrals from friends and family members who have had successful projects in the past, checking their portfolio of previous work, verifying insurance coverage and licensing information, getting multiple bids before settling on one contractor, etc. It pays to do thorough research before hiring any contractor.
Be Clear About What You Want
Once you have identified reputable contractors that are well-suited for your project, you'll want to clearly communicate your ideas about what you want to have done. This means creating detailed plans, deciding on materials, and showing examples visually. Establishing clear communication from the get-go will ensure that everyone is on the same page throughout the duration of the project.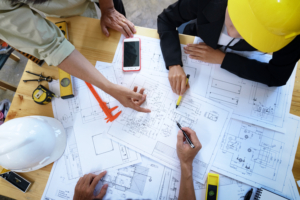 Agree to a Timeline
One of the most important steps when starting a renovation project is establishing timeline expectations with all parties involved. Make sure that everyone has realistic expectations about how long each task should take, as well as establish regular check-ins throughout each stage of construction so that timelines stay on track. Doing this will prevent delays down the road.
Estimate Costs
It goes without saying that every homeowner wants their renovation project finished within budget, but estimating costs can be a tricky business. Determine how much money you have available upfront, as well as how much money you are comfortable spending on materials and labor. This will keep costs within budget throughout each phase of your renovation.
Contractor Apps to Use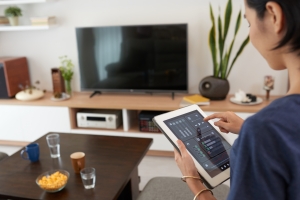 Nowadays, many contractors use apps and software specifically designed for managing projects, such as scheduling tasks, tracking progress in real-time, sharing plans and blueprints with other members of their team, etc. For example, takeoff software is specialized software used by contractors to quickly and accurately measure the area of a given project. A key to success, it helps contractors save time, money, and resources by providing an efficient way to calculate area estimates and overall quantities for bidding on jobs.
Home renovations don't have to be overwhelming. With research and careful planning, homeowners can manage this process successfully. It's important to understand different types of home renovations, find reputable contractors, clearly communicate what you want, set a timeline, and familiarize yourself with the apps and software they use. Before you know it, you can start renovating confidently.
Looking for a property to renovate? Let Caribhomes help you in your search.