Author: Ted James
House flipping is a good way to make money post-retirement as well as a worthwhile use of your time. The return on investment can be a respectable 10 to 20 percent, reports NewSilver, which comes out to profits of $15,000 for a $100,000 house and $60,000 for a $400,000 one. Did we mention you can be your own boss and live out your dreams of being an up-and-coming business owner?
Caribhomes has created this reference guide for seniors who're interested in house flipping careers. We cover everything from how to get started to how to market effectively to make more money:
Knowing the Market is Critical
Successful house flippers know the market like the back of their hands. You need to first find a house worthy of flipping. This means scouting out prime real estate, which takes some doing. You will also need to check out the competition, assemble a team of contractors, know future market conditions, figure out market demand, and more. Before you buy a house to flip, do your research and run the numbers! Wingman Realty's experts can help you find excellent houses at great prices.
Finding a Mortgage or Flipping with Cash
You will need to fund your house-flipping endeavor in some way. You could obtain a mortgage, but that's not advisable if cash is an option. Paying back the loan would make your profit margin slimmer, once we take out the interest. Cash gives you a bigger profit margin.
Figure out the Financials
There is a 70 percent rule in house flipping – you should be looking to pay 70 percent of the ARV (after repaired value) minus any of the repairs needed. Essentially, you need to figure out if the house would be a profitable flip after the repairs are made. You can use a house flipping calculator to find the right buying price. 
You May Need to Pick Up Relevant Skills
House flipping is more than buying low and selling high. You need to do actual work on the house and make it sale worthy. For that, you will need several skills: real estate, construction, repairs, maintenance, marketing, sales, and legal, among other things. You may not have these skills yourself. If you don't, you need a reliable team of contractors available to work for you on short notice, which can be tough.
Have a Payroll System in Place
If you plan to hire staff to help you with your flipping business, it's a good idea to have an organized payroll setup. This will allow you to pay everyone on time and keep them happy – critical if you want your contractors to work well. Look for payroll software for small businesses that offers useful features like automatic payroll scheduling, automatic calculating and tax filing, and same-day direct deposit.
Make Strategic Improvements to Boost Property Value 
Making strategic house improvements, in addition to repairs, is a good way to boost the property's overall value. Externally, you could add a garden, a patio, a pagoda, or a similar structure that's in demand. Internally, you could add extra rooms or a home office. Good kitchens are always selling points. One way to make a kitchen better is to add a range hood to vent grease, smoke, and odors. It keeps the air cleaner in the kitchen (and the home).
Don't Forget to Advertise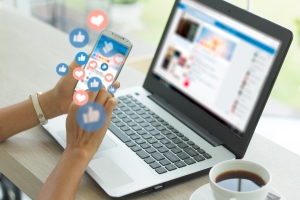 Selling the house will involve marketing it, showcasing it, and then signing away the papers. Learning how to be better at marketing is a worthwhile use of your time – it will allow you to command better prices for the home. Brand identity is an integral part of marketing. Luckily, the internet makes that a lot easier these days – not to mention cheaper! For instance, you can take advantage of this free banner generator tool to generate an eye-catching ad for your business, then spread the word via social media!
Conclusion
As you've probably gathered, house flipping is serious business. And just like with every other business, there will be some measure of risk involved. You will have to overcome challenges like downturns, high interest rates, surprise repairs, and bad valuations. The key to success is being mentally prepared and doing your homework. Keep moving forward and you will succeed! 
Caribhomes gives you access to proficient and reliable services to ensure that you can find the support and professional advice for all your Real Estate needs in one place. Reach out today to get started!