Author: Kelsey Higgins
For many of us, a vacation home represents something of a lifelong dream, and retirement can be an opportunity to see this dream realized, but it's important to approach the purchasing process with a little vigilance. In this article, CaribHomes provides a couple of key tips to put you on the right track.
Location
When it comes to picking a vacation property, there are many factors to consider: climate, landscape, community, amenities (or lack thereof), and proximity to your live-in home – all of these are centered around one key variable, location. Places like Orlando are great if you're bringing the grandkids. There are concerts, gardens to stroll, animals to view, great restaurants, even pontoon rentals. Bonus: seniors can get discounts; a vacation club like Mouse Life Today can help.
Identifying a neighborhood that ticks all the boxes is not always straightforward, so it's important to take plenty of time to identify which area matches the criteria with prices you can afford. Start your search online, browsing listings to determine the pricing/viability of the housing market in your desired area. If it's more of an adult-focused and exotic destination, check into the properties available from CaribHomes.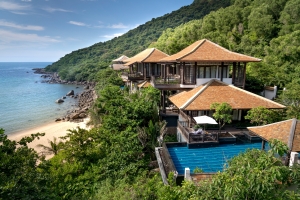 Also, keep your partner and pets in mind when making your moving decision. Some things are easy to adjust, like finding a quality pet food that you can have delivered to your new getaway. (Go online to help with searching for healthy and tasty food and treats.) Other things, like a place to exercise or walk your pup, may prove to be more complicated.
Mortgage Options
Unlike purchasing your first or primary home, a second home (or vacation property) comes with unique financing options. These include using existing equity in a cash-out refinance, home equity loan or home equity line of credit (HELOC). Alternatively, you could take out a conventional loan on the second home, similarly to how you might have with your primary home (you will be up against steeper requirements, however). Over half of second home buyers use a mortgage rather than paying cash, but just remember you'll probably need at least two months of cash reserves, at least 10% for down payments, and a strong credit score to get your foot in the door.
Tax Implications
In many ways, your second home is taxed similarly to your first, but these regulations are also dependent on the way you use the residence.
Owning two homes means paying property tax twice and you may not be able to deduct property taxes on your second home. Check your state rules against the value of your home to be certain.
If you're not renting your home out, your second property is treated similarly tax-wise to your first.
If you do choose to rent out your property for more than three weeks in the year, you will pay tax on any income. The good news is that you will be able to deduct a lot more on a rental property.
Insurance
Second homes tend to carry more risk than primary homes so you can expect insurance premiums to scale accordingly. Allstate notes that you can save on insurance costs by picking a location with less risk (somewhere that is safe from natural disaster, for example), implementing contingencies to safeguard the property (alarm systems, extra locks etc.) and bundling your policies by opting for the same insurer as your primary residence.
Management
Whether you're renting out or not, ManageMyProperty.com points out that it's often worth considering property management companies to help stay on top of maintenance and basic upkeep. Understanding price structures and how the agencies work logistically is important before you move forward with a purchase – especially if the property is located far from your primary residence.
Renting Out
In the weeks or months that you aren't using the house yourself, it could be worth renting it out to tenants or vacation seekers, this is a great way to offset mortgage costs. Just remember, if you do go for this option, there is a large amount of administration, communication and time commitments required to keep above water.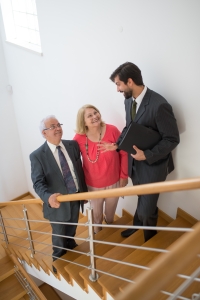 You may want to consider protecting yourself and your assets from litigation by establishing a Limited Liability Company (LLC) to represent your vacation rental business. A formation service can help you to navigate LLC regulations and save on lawyer fees.
Purchasing a vacation as a retiree can be highly rewarding but it isn't without challenges. Just make sure you've carried out plenty of online research, grasped the tax implications, and formed a management plan before you commit to a decision.
Images by Pexels
Whether you are looking to buy, sell or rent, CaribHomes gives you access to proficient and reliable services to ensure that you can find the support and professional advice for all your real estate needs in one place. Contact us today for more info!